Internet Travel Monitor - Marketing, Research & Tech

February 13, 2019

Travel Posts Largest Monthly Employment Gain in Nearly Three Years

Travel-generated employment increased by 33,500 jobs in January, the largest monthly gain since February 2016.

Travel was a major factor in the overall 304,000-job increase in nonfarm employment in January, accounting for 11 percent of the rise in U.S. employment last month.

Within travel, job gains occurred mainly in the leisure and hospitality industry, including the amusements/gambling/recreation industry, food services/drinking places industry, and the lodging industry. Employment in the airline industry continued to grow, as well.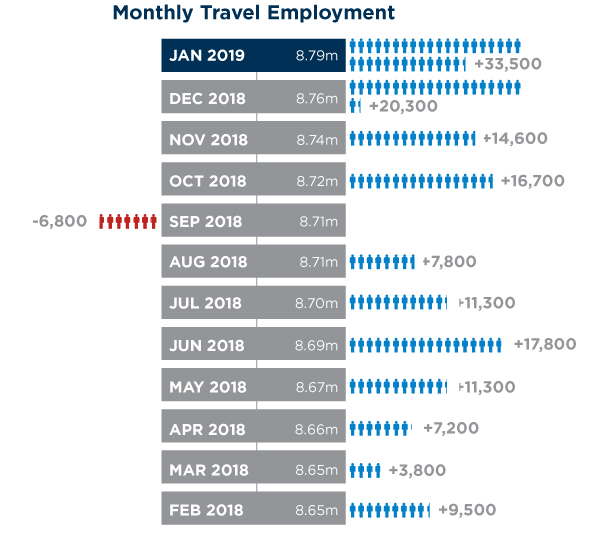 Copyright 2019 U.S. Travel Association. All rights reserved. From https://www.ustravel.org.
By David Huether, Senior Vice President of Research, U.S. Travel Association.
To view the Internet Travel Monitor Archive, click
https://www.tripinfo.com/ITM/index.html.