Internet Travel Monitor - Industry News

February 27, 2019

2019's Best Frequent Flyer Program

Airline loyalty is hard to come by. Most travelers are willing to jump to another jet for the slightest discount. Yet roughly 7% of flights are paid for with points or miles, according to PWC. So there's obviously value in committing to a carrier. You just have to find the right one.

To help you earn more free flights and other assorted perks, WalletHub compared the 10 largest domestic airlines' loyalty rewards programs across 23 key metrics, ranging from the value of a rewards point or mile to blackout-date policies.

Here are the best frequent flyer programs:


Delta SkyMiles
United Airlines - Mileage Plan
JetBlue Airways - TrueBlue
Southwest Airlines - Rapid Rewards
Hawaiian Airlines - HawaiianMiles

The rankings for the best airline rewards programs are based on a trio of annual airfare budgets: Light ($527), Average ($3,880) and Frequent ($7,232). As a result, the best overall frequent flyer programs are well-rounded and positioned to satisfy the needs of loyal airline customers of all types.

To find out which airline miles program is best for you, try out the frequent flyer miles calculator below. The calculator will customize the results of this study based on your own airline budget.

1 FREQUENT FLYER MILES CALCULATOR
2 MAIN FINDINGS
3 DETAILED SCORING
4 ASK THE EXPERTS
5 METHODOLOGY

Main Findings

Delta SkyMiles is the best frequent flyer program for the fourth straight year, earning an average WalletHub score of 63% in the three usage scenarios.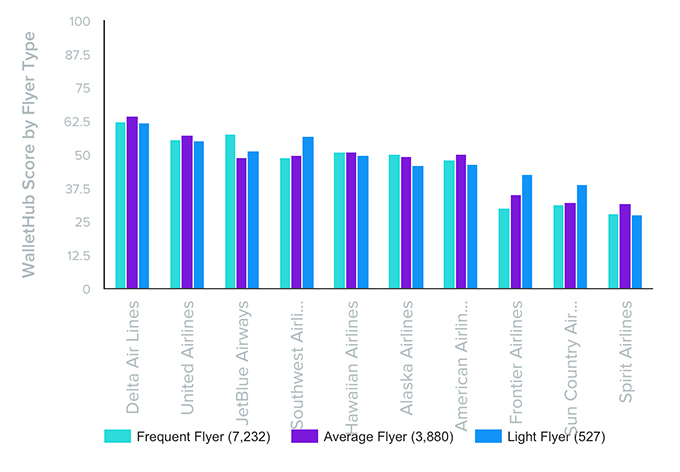 Hawaiian Airlines offers the most rewards value, at $21.29 per $100 spent. Alaska Airlines comes in second, with $18.12 per $100 spent.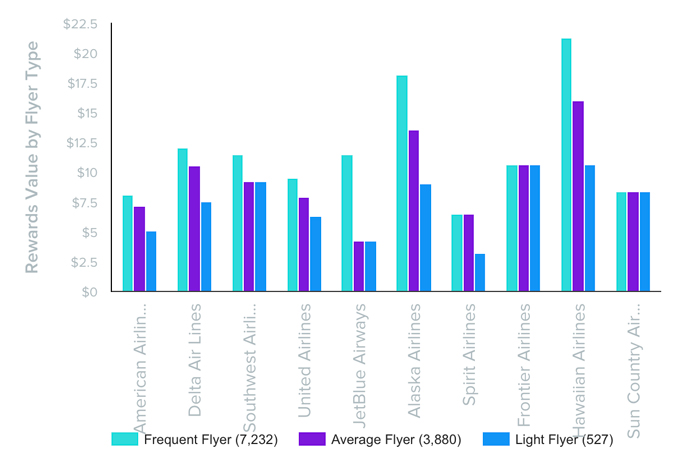 Only three of the 10 largest airlines are offering more rewards value in 2019 than in 2018, sweetening the pot by an average of 13%.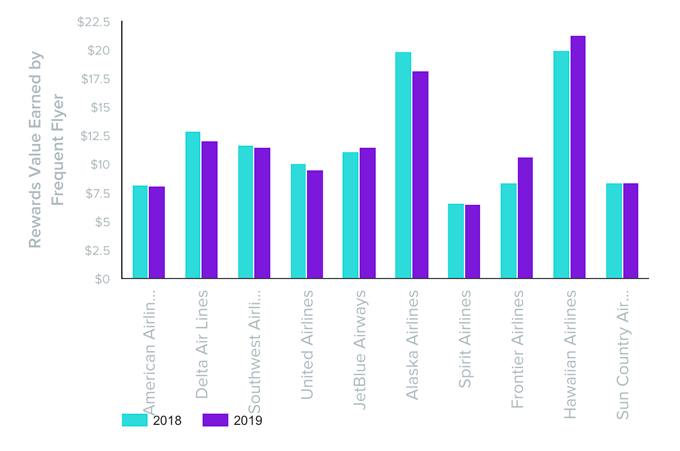 Delta Air Lines and JetBlue Airways are the only two major airlines whose miles do not expire because of inactivity.



8 of the 10 largest airlines do not have blackout dates for tickets purchased with miles.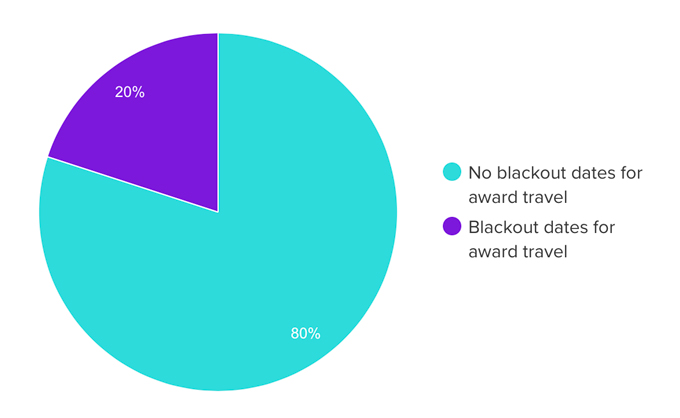 5 of 10 major U.S. airlines will retroactively credit loyalty program members with miles for a flight up to 12 months after the fact.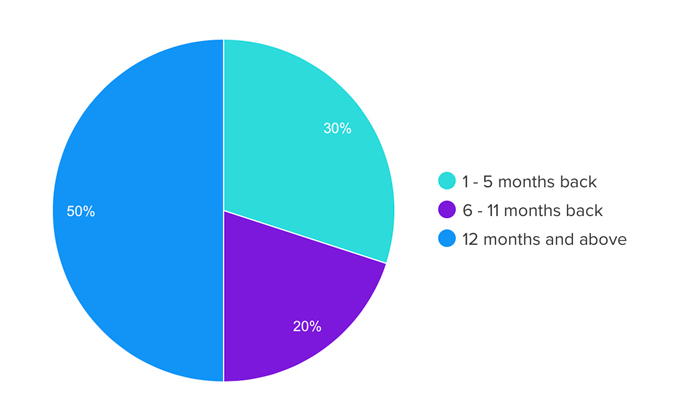 7 of the 10 largest U.S. airlines allow rewards program members to earn and redeem miles with partner carriers.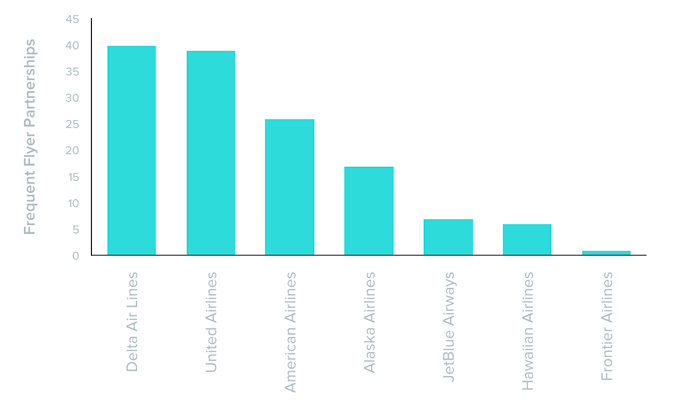 *The following airlines do not have frequent flyer partnerships with other airlines: Southwest, Spirit and Sun Country.

Airline miles cost an average of 61% more than they're worth when purchased rather than earned.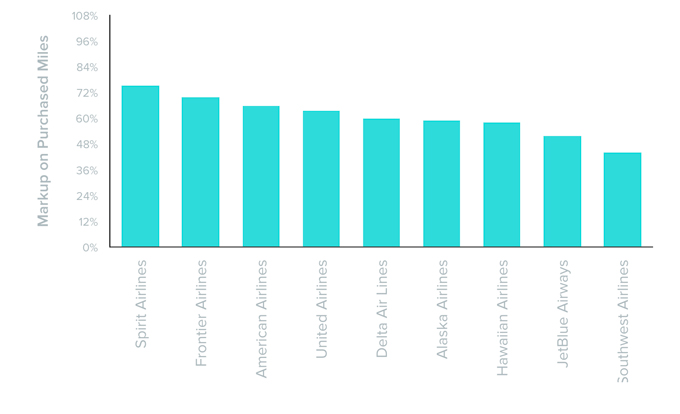 *Sun Country Airlines does not sell miles.
Copyright 2019 Evolution Finance, Inc. All rights reserved. From https://wallethub.com. By Alina Comoreanu, Senior Researcher.
To view the Internet Travel Monitor Archive, click
https://www.tripinfo.com/ITM/index.html.