Tips & Trivia
Casino Weekend – Bachelor/Bachelorette Ideas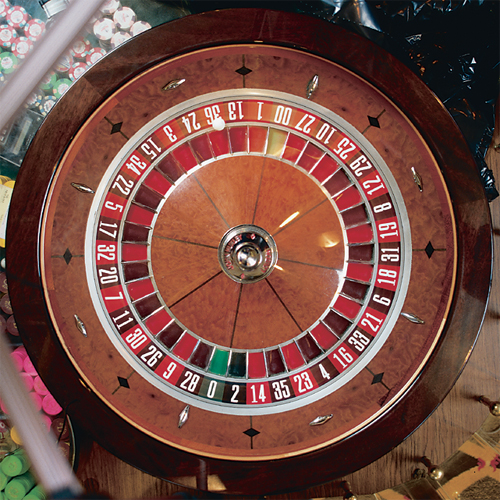 Heading off for a Vegas Bachelor party? Hitting Atlantic City for a Bachelorette weekend? Casino strips are notorious for a few things, one of those being a prime Pre-Wedding destination.

Rather than booking the flight and calling it quits, add a few of these creative elements into the weekend.

Add a Theme!
Doll up with a sophisticated throwback to the Mad Men era.
Emulate the wild weekend shenanigans of the Hangover crew.
Put your Ocean's 11 to the 'heist of a lifetime' test.
Whatever you choose—avoid the cliché boas, light up jewelry, and penis theme décor.

Make it Co-Ed

Spice up the weekend by hosting the Bachelor/Bachelorette simultaneously. The bride will rest easy knowing her hubby-to-be "behaves".

But seriously? With a fun-loving group of both sexes, 'behaving' will be a relative term.

Create a Scavenger Hunt

Gather some trivia, fun facts, and useless knowledge of the groom/bride-to-be to create an all out scavenger hunt along the Vegas Strip. Clues can have you easily bouncing from "Paris" to "New York" as you complete tasks. Where else in the world can you say that?

Tour in Style

Sample all the hot spots you've been dying to try in style. Rent a limo or party bus for the night to travel to all the blackjack tables and never-ending buffets you ever dreamed. No matter where you're going, you'll arrive in style, with the added bonus of a Designated Driver.

Take Some Glamour Shots

Step away from the slots for a moment and hit up the iconic settings found along the Atlantic City Boardwalk or Las Vegas strip.  Pre-arrange an hour session with a photographer to capture your crew in the midst of weekend fun.

Our Picks:

The Neon Museum. Storing the iconic neon signs of yester-year, the museum is more of a neon sign graveyard. Your very own magazine spread session, waiting to happen!

Take your special memories home by capturing the best photos of everyone using a professional photographer like www.flytographer.com