Tips & Trivia
Predictable...Weather Forecasts for the Big Wedding Day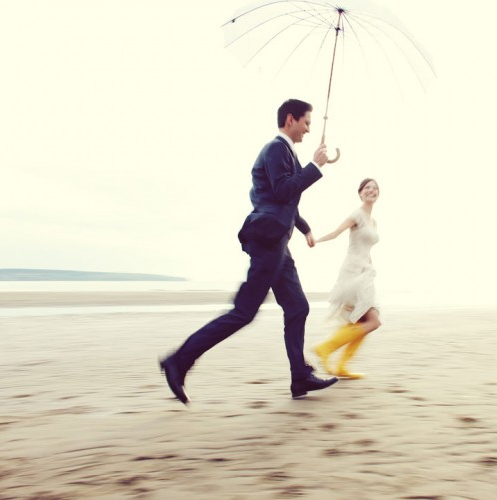 Some things are predictable… sunshine on your wedding day isn't always one of those things. Here are my top tips for braving any weather the sky throws at you on your big day.

Plan: You can't always secure perfect weather, but shooting for your ideal doesn't hurt! Check out sites like AccuWeather.com or Almanac.com for their long-range predictions.

Back-Up Plan: Is your heart set an outdoor ceremony? Even if it's been your dream since you were playing "wedding" wrapped in Charmin and toting your favorite teddy down the aisle — always have an alternate location, tent, or even rainy day gear. (Think: adorable wellies or colorful umbrellas for your guests)

Embrace It! Seriously. We've all heard rain on your wedding day is good luck, but it's also an awesome opportunity for truly memorable photos! Ask your photographer if they are comfortable with inclement weather and check out a few samples of their rainy-day work.