Internet Travel Monitor - Marketing, Research & Tech
May 17, 2017
International Travel Credit Card Cost & Benefit Report
Traveling abroad can be taxing, especially on our wallets. We spend more than $245 billion on international travel each year, which works out to roughly $3,390 for each of the 72 million Americans in on the action.

Whether you travel by plane, train, bus, car or boat, having the right plastic in your pocket can make life a whole lot easier. The best travel rewards credit cards offer people with good or excellent credit hundreds of dollars in savings per year. And the best international credit cards provide a range of travel benefits, such as insurance for lost luggage, free overnight replacement cards and worldwide acceptance.

To help travelers make the right choice, WalletHub compared 69 of the most popular credit cards on the market in terms of their international-travel friendliness. We did so using 13 key metrics, which range from the cost of foreign-transaction fees to whether the issuer requires notification before a cardholder leaves the country. And this allowed us to rank the credit cards from best to worst for international travelers. You can find the results below, followed by the full methodology.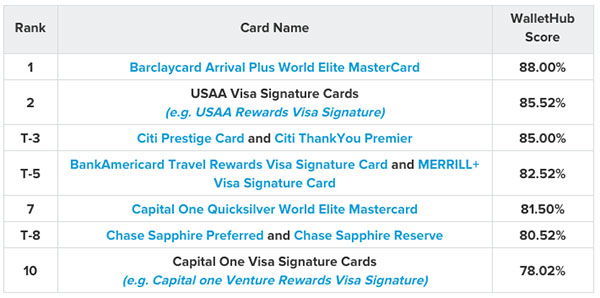 Key Findings

Barclaycard, USAA and Capital One are the best credit card companies for international travelers.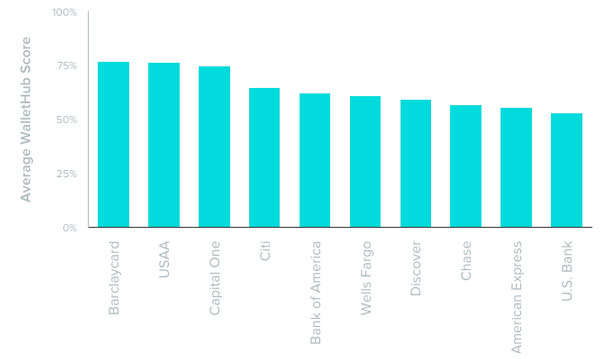 3 of the 10 largest issuers do not charge a foreign-transaction fee any of their cards.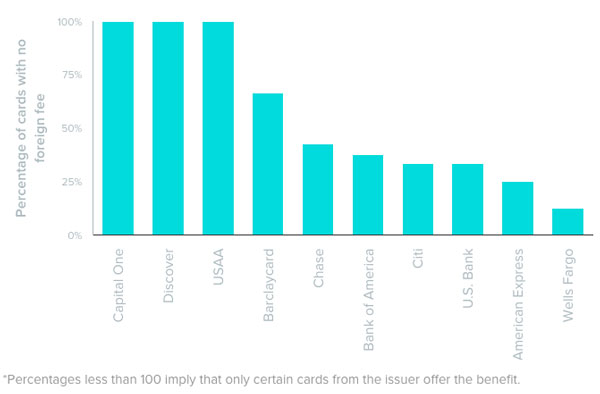 American Express and Capital One are the only issuers that automatically detect when you travel and do not require a notification.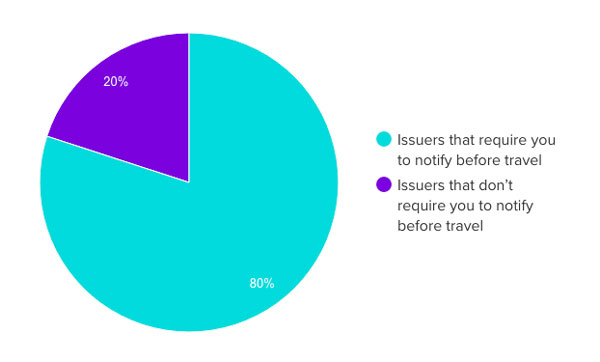 50% of issuers offer financial assistance for travel emergencies with all of their cards.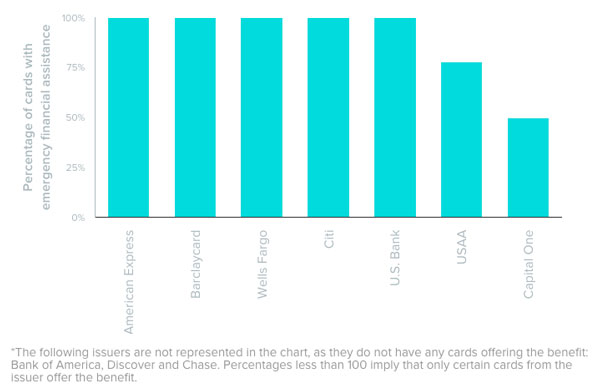 3 of the top 10 issuers will send a free replacement for a lost or stolen card to customers who are traveling abroad.

Replacement Card Delivery Fees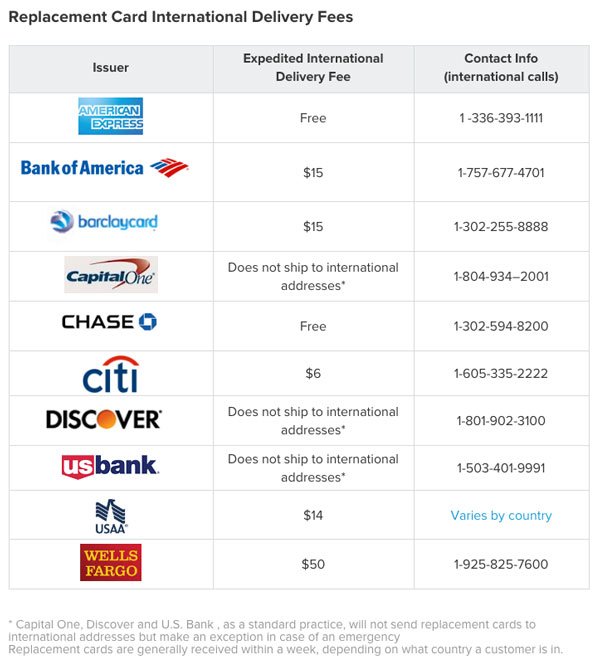 Travel accident insurance is the most common type of secondary benefit after rental car insurance, which all credit cards provide.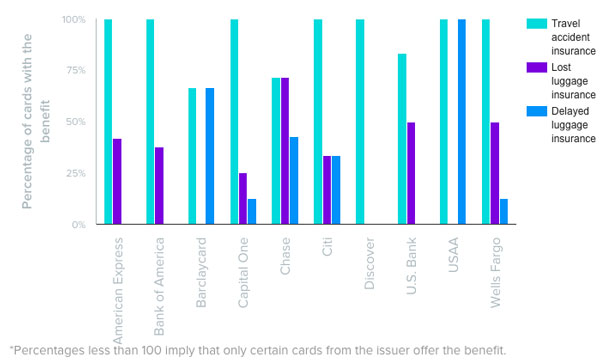 Copyright 2017 Evolution Finance, Inc. All rights reserved. From http://www.wallethub.com. By Alina Comoreanu.
To view the Internet Travel Monitor Archive, click
https://www.tripinfo.com/ITM/index.html.