Internet Travel Monitor - Marketing, Research & Tech
August 30, 2017
PolicyGenius: Over 20% of U.S. Says No Amount is Worth Getting Bumped from a Flight
Airlines, take note: Just over one in five Americans (20.7%) say no amount of money — not even $10,000 — makes up for getting bumped from a flight, according to a new survey from PolicyGenius.com.

What amount is worth getting bumped from a flight?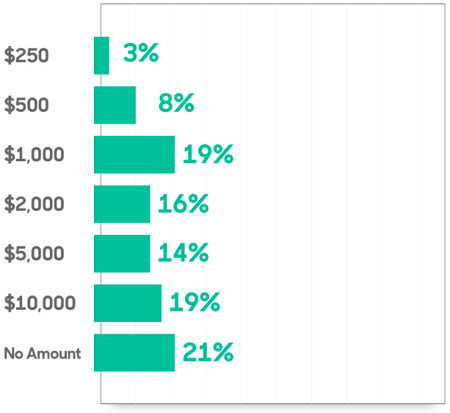 In light of all the recent airline horror stories, PolicyGenius, a digital insurance brokerage, asked people how much money it would take to make an involuntary bump worthwhile: $250, $500, $1,000, $2,000, $5,000, $10,000, or no amount.

Nearly half (49%) said they required between $2,000 and $10,000 to feel compensated for the inconvenience. About 70% said any amount below $2,000 wasn't worth the hassle.

"The results echo what we've watched play out in all the headlines over the past few months," Colin Lalley, staff writer at PolicyGenius, said. "Whether flying business or leisure, Americans of all stripes, income groups and regions just want to get on their flight."

In fact, people would rather sit next to a screaming baby on a plane: 13% said $250 would make up for all that crying, while just 4% said that same amount of money made up for getting forcibly bumped.

The aversion to bumping rang true across the income spectrum, for both business and leisure flights. The lowest and highest income groups polled were the two groups most likely to say no amount of compensation makes losing your seat worth it. In fact, the lowest income group was most likely to remain dissatisfied. Thirty-seven percent of those making under $35,000 said no amount is worth it — by far the highest polled—compared to 27% making over $200,000.

Income of people who replied "No Amount" to give up their seat.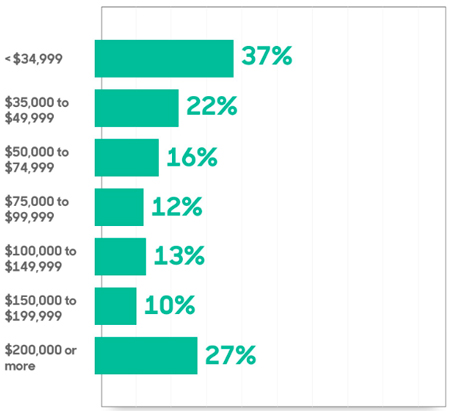 PolicyGenius commissioned Google Consumer Surveys to poll a nationally representative sample of 1,500 adults online from July 13 to July 15. The survey's margin of error is between 3% and 5%.