Travel Tips & Trivia
Top 20 North American Amusement/Theme Parks by Attendance (2016)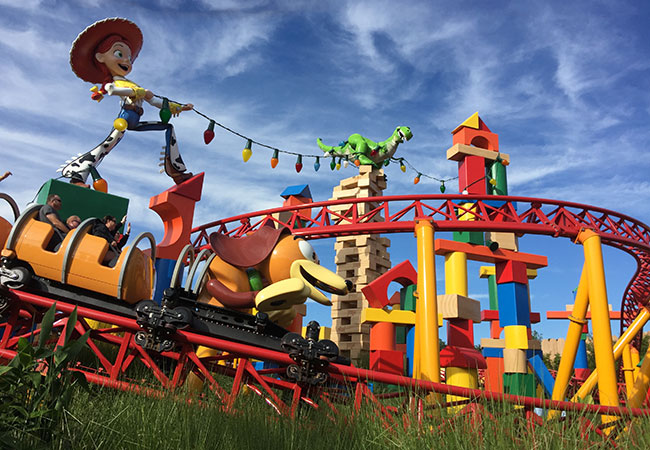 The Themed Entertainment Association (TEA) and AECOM publish the TEA/AECOM 2016 Theme Index and Museum: The Global Attractions Attendance Report, a study of attendance at major theme parks, amusement parks, waterparks and museums worldwide. Key findings in the report are:

Major theme parks around the world continued to grow in 2016, following a record breaking 2015. Overall theme park attendance grew from 420 million to 438 million annual attendees, year-over-year.

Visitation in North America increased a modest 1.2% year-over-year. Universal Studios, largely driven by interest in Harry Potter, showed a significant increase in attendance; the introduction of the water theme park, Volcano Bay, should continue this trend in 2017. Domestically, Disney showed a decline in visition, although revenue was up, as they focused on Asian operations; experts anticipate this to change in 2017 with the introduction of Avatar in Disney's Animal Kingdom and the newly redesigned Disney Springs.
Top 20 Amusement/Theme Parks in North America

Rank

Park, Location

Change

2016

2015

1

Magic Kingdom at Walt Disney World,
Lake Buena Vista, FL, USA

-0.5%

20,395,000

20,492,000

2

Disneyland,
Anaheim, CA, USA

-1.8%

17,943,000

18,278,000

3

Epcot at Walt Disney World,
Lake Buena Vista, FL, USA

-0.7%

11,712,000
11,798,000

4

Disney's Animal Kingdom at Walt Disney World,
Lake Buena Vista, FL, USA

-0.7%

10,844,000

10,922,000

5

Disney's Hollywood Studios at Walt Disney World,
Lake Buena Vista, FL, USA

-0.5%

10,776,000

10,828,000

6

Univeral Studios at Universal Orlando,
Orlando, FL, USA

4.3%

9,998,000

9,585,000

7
Islands of Adventure at Universal Orlando
Orlando, FL, USA
6.5%
9,362,000
8,792,000

8

Disney's California Adventure,
Anaheim, CA, USA

-0.9%

9,295,000

9,383,000

9

Universal Studios Hollywood,
Universal City, CA, USA

13.9%

8,086,000

7,097,000

10

SeaWorld Florida,
Orlando, FL, USA

-7.9%

4,402,000

4,777,000

11
Busch Gardens Tampa Bay,
Tampa, FL, USA
-2.0%
4,169,000
4,252,000

12

Knott's Berry Farm,
Buena Park, CA, USA

3.8%

4,014,000

3,867,000

13

Canada's Wonderland,
Maple, ON, Canada

2.9%

3,723,000

3,617,000

14

Cedar Point,
Sandusky, OH, USA

2.8%

3,604,000

3,507,000

15

SeaWorld San Diego,
San Diego, CA, USA

0.0%

3,528,000

3,528,000

16

Kings Island,
Kings Island, OH, USA

1.5%

3,384,000

3,335,000

17

Six Flags Magic Mountain,
Valencia, CA, USA

7.3%

3,332,000

3,104,000

18

Hershey Park,
Hershey, PA, USA

0.0%

3,276,000
3,276,000

19

Six Flags Grand Adventure,
Jackson, NJ, USA

5.5%

3,220,000

3,052,000

20
Six Flags Great America,
Gurnee, IL, USA
5.6%
2,950,000
2,793,000
TOP 20 TOTAL ATTENDANCE 2016
148,013,000
146,283,000

TOP 20 ATTENDANCE GROWTH 2015-16

1.2%

148,013,000

146,270,000
Source: TEA/AECOM 2016 Theme Index and Museum Index: The Global Attractions Attendance Report