Tips & Trivia
If You Like...Then You'll Love... (Part 2)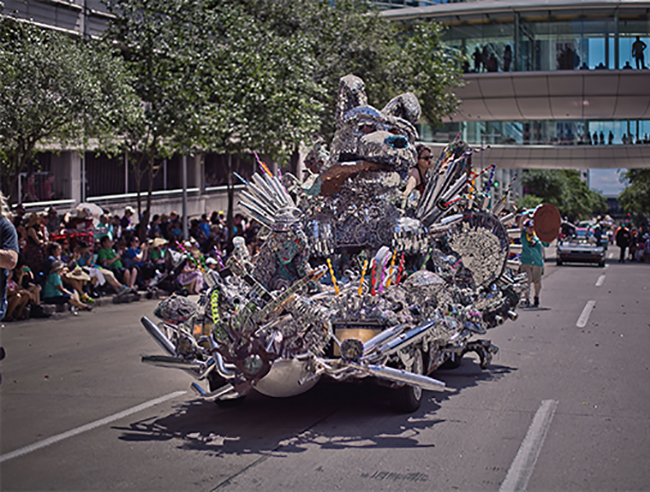 If you like Calgary Stampede in Calgary, Canada,
You'll love Frontier Days in Cheyenne, WY.

Canada's Calgary Stampede preserves and celebrates western heritage, cultures and community spirit on July 3-12, 2015. But if you aren't heading north in time, swing by Wyoming instead! From July 17-26th Cheyenne hosts Frontier Days that includes classic rodeo events like tie-down roping, steer roping, and steer wrestling. The days then fade into Frontier Nights with a unique line up of music and entertainment – catch Keith Urban, Aerosmith, Miranda Lambert, Alabama and Big & Rich performing.


If you like Carnival in Rio de Janeiro, Brazil,
You'll love Orange Show's Art Car Parade in Houston, TX.

Hoping to find a memorable parade with over the top festivities this side of the Panama Canal? Although The Houston Art Car Parade powered by The Orange Show isn't looking to top Carnival's salsa dancing Brazilian beauties, it sure does know how to put on a parade! The Art Car Parade started in 1984 with a donated 1967 Ford Station Wagon and $800 worth of paint & plastic fruit. Today, it boasts 250+ vehicles attracting 250,000+ spectators and is the highlight event of the 3-day Art Car Weekend each April.


If you like the Boryeong Mud Festival in Boryeong City, South Korea,
You'll love the Louisiana Mudfest in Colfax, LA.

Boryeong City stakes claim to a "high-quality" mud used in cosmetics, peels, and masks, but South Korea's 10-day Mud Festival still gets down and dirty with mud wrestling, mud sliding, and a mud king contest. Colfax does one better with Louisiana Mudfest – not only can you play in the mud every weekend, but their Summer events include outdoor concerts, four wheeling fun, and bikini contests.


If you like the Tour de France from Liege to Paris Champs-Elysees, France,
You'll love the USA Pro Challenge in Denver, CO.

The Tour de France is known for its winding course throughout the French countryside and the sheer athleticism it takes just to compete. But strap on your helmet and kick off your training wheels, because Denver's Pro Challenge is known to be the most challenging cycling competition held on American soil. This August 17-23rd, complete the 7-consecutive-day course over Colorado mountaintops… and then we'll talk about that 'tour'.